How to Feel at Home as an International Student in Singapore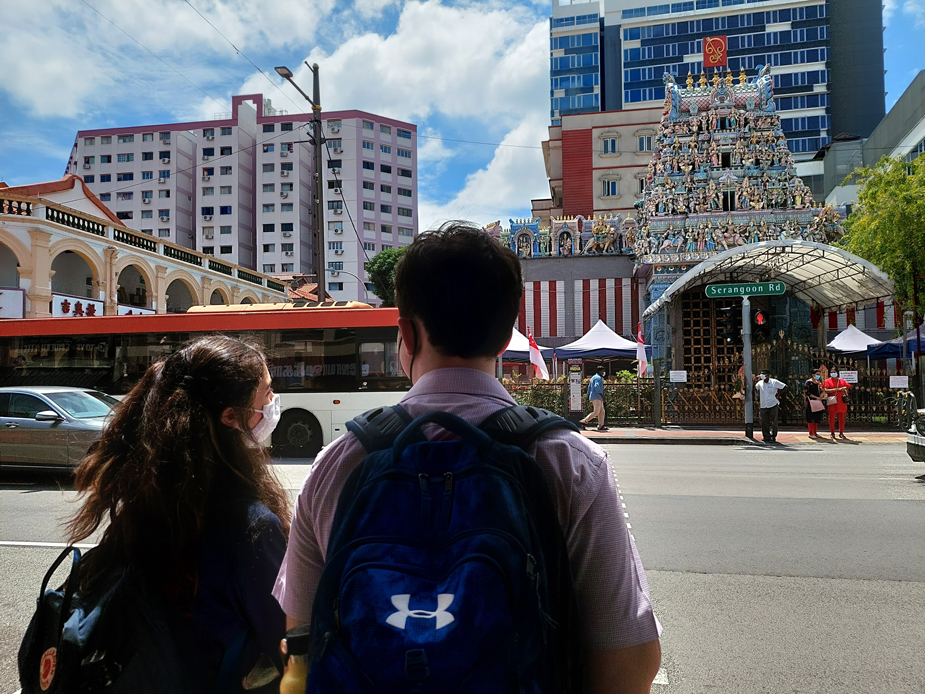 Are you planning to study abroad in the beautiful garden city that is Singapore? Singapore offers some of the best education you'll find in the world. However, as an international student, deciding to study abroad isn't an easy decision. Being away from your family can cause homesickness.
International students also have to deal with the stress of the unknown. Some of the common concerns include the language barrier, learning how to use the transportation system, getting all the paperwork squared away to receive a student's pass, local expenses, and adapting to the local culture.
Many students choose to study in Singapore because it's home to world-class primary and secondary schools and universities, and many scholarships are available to cover tuition fees. The education system in Singapore offers accredited curricula that help students get accepted to the university of their choice.
Studying in Singapore is also a popular choice because it's home to a diverse set of cultures. This island nation provides the ideal experience for students to immerse themselves in many Asian cultures and feel comfortable in their own culture. Here are practical tips you can apply to make yourself feel at home as an international student.
Understanding the Administrative Process
Before you set foot in Singapore, it's important to understand the administrative process involved for foreign students when enrolling into courses by a local institute. The administration process includes obtaining the Singapore Student Pass (or student visa), handling tuition fees, and completing the application process for your desired institution. The Student Pass allows international students the right to study in Singapore.

To acquire the visa, submit your application via the Student's Pass Online Application and Registration System (SOLAR). Keep in mind you'll need the following documents to apply:


Your residential address in Singapore

Contact details

Travel document

An admission letter from the Singapore school or university you plan to attend

Personal information such as your employment status, educational background, other countries you previously lived in

Depending on the school or university you plan on attending, the application process and qualifications will vary. For example, undergraduate programmes and degree courses may require Cambridge A-Level, International Baccalaureate Diploma or equivalent qualifications.

Another aspect is to make sure that you can afford your tuition fees. The government offers programmes to international students like grants and scholarships to subsidise tuition fees for full-time students.

Find Out the Accommodation Options
Before you study in Singapore, find out the accommodation options and decide on one that best caters to your budget and needs.
Living by yourself in a studio or one-bedroom flat may cost between 1,500 USD to 4,500 USD per month. For a shared flat or apartment with shared bathroom facilities, the cost ranges between 700 USD to 2000 USD per month. Luckily, you can save money by living further away from the city and taking public transportation to attend class.
However, the best option is to seek accommodation from the school where you will study in Singapore. Many of the school dormitories are fully furnished, which saves you the cost of buying furniture.
Familiarize Yourself with the Language
International students should familiarize themselves with the languages commonly used for conversation. Although English is the primary language used in Singapore, other languages such as Mandarin, Malay and Tamil are also used. Naturally, local Singaporeans are multilingual and will even use slang in conversation. They may speak in "Singlish," which borrows phrases or words from other languages like Malay or Chinese.
Learn About the Customs and Culture
Despite its small size, Singapore has some of the most diverse and rich cultures and traditions. There are influences from around the world, such as Chinese, Indian, Malay and Western cultures. It will be most helpful to learn about these cultures and customs. Food is a big part of the identity and culture of Singapore. International students who study in Singapore should try famous dishes such as Char Kuay Teow, laksa, Hainanese chicken rice, Hokkien prawn mee, and Chili crab.
When you visit the country, you may notice many religious institutions in Singapore. If you are foreign, you may want to be aware of certain customs, such as the custom that visitors of a temple or mosque must wash their hands or feet prior and take their shoes off before entering.
Figure Out Logistics
Getting around Singapore is quite easy due to its cost-effective public transport system with its well-organised and extensive network of roads. Students won't need a car to get around. There are various modes of transportation to choose from, such as MRT, taxis, and buses, and you can use the EZ-link card for all of them. The MRT is the fastest way to travel around Singapore and many local businesses are set up along the various train lines.
Learn the location and neighbourhoods of important places such as your school, your residence, and your country's embassy. This can help you get around more easily and settle in quickly.
Plan Out Cost of Living for Basic Necessities
If you want to study in Singapore, you'll have to plan out the costs of living for basic necessities such as food, transport, healthcare, groceries, and household items. In addition, you should account for fun activities such as visiting places of interest. Depending on your budget, you can make arrangements that fit your needs, such as sharing a room or living in student accommodations.
Get In Touch with the Locals
A great way to enhance your experience when you study in Singapore is to meet the locals and form friendships. Locals can help provide a helping hand with the above tips, such as learning the customs and cultures or getting around the country, which can help you settle in faster. You can meet locals through interest groups, volunteering, and talking to people at places you visit frequently. Participating in activities in your schools and universities are great ways to meet people.
Invictus International School
also helps students to settle down in Singapore through their educational programme. The classes are in a ratio of 25 students to 1 teacher, so students can get to know their teacher and classmates better, and teachers can offer more personalised teaching. This makes it easier to form closer relationships so that it's easier for students to get more comfortable and feel at home while studying abroad.
International schools like Invictus also use a global curriculum that helps students relate the material learned in their classroom to the broader society and the world, and take a global perspective. When students complete the education programme in Invictus and graduate, they will be fully equipped to be citizens of the world with broad global and cross-cultural perspectives, and with a curiosity for learning. This would serve them well no matter which degree programme or university institution they choose to complete their schooling at.
Singapore is a friendly place for international students of all nationalities to study in. With the above tips mentioned, you can settle down in no time. Whether you're here for primary, secondary, or university education, Singapore can offer you the world-class education you need.