Affordable International School Fees in Singapore
Invictus International School has been the pioneer in the affordable international education segment of the market. Our goal since inception has always been to ensure that we deliver quality education at affordable prices. The school has grown substantially since its incorporation in 2015, now with two campuses (Dempsey and Centrium) across the island, offering both English as well as primary school Bilingual English-Chinese curriculum in addition to its secondary school programme.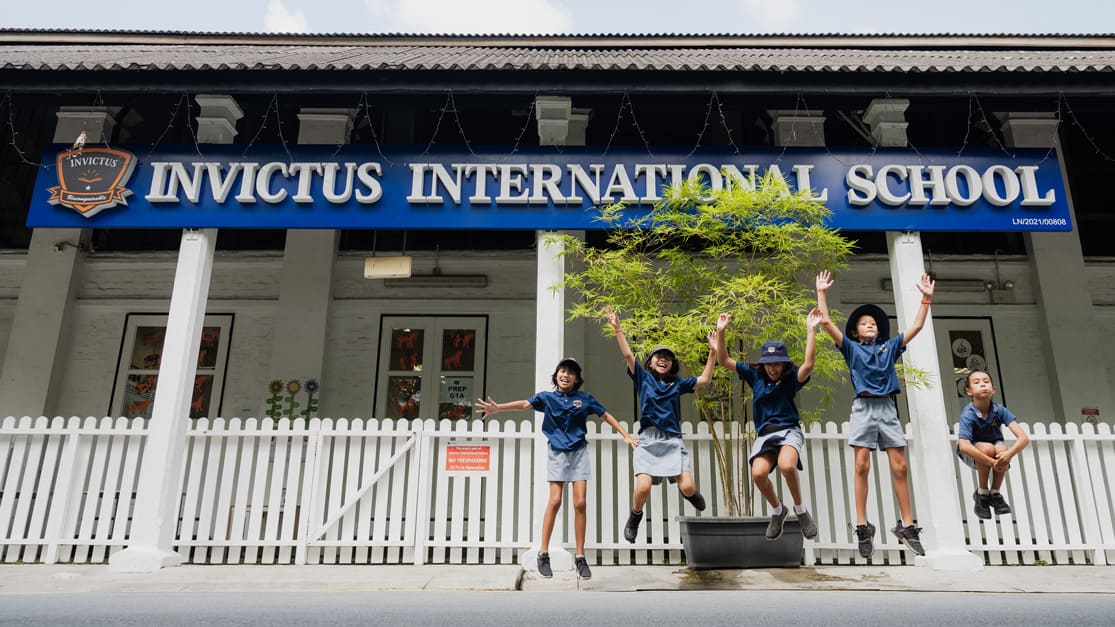 Invictus teachers come from all over the world and utilise world-renowned, robust curricula in conjunction with excellent teaching instruction to ensure that each student reaches their full potential. Our annual school fees consist of our tuition fees* and any applicable support programme or miscellaneous fees that may vary for each student. Invictus does not charge an application fee technology fee or any ongoing building and development fees.
Invictus aims to make international school education accessible to all with school fees payable over 4 instalments. We offer a holistic education that inspires students to be lifelong learners and challenges them with opportunities to flourish. Our school is a safe, caring and secure environment where students develop an international perspective as truly global citizens while achievement and attainment are celebrated in a "can-do" culture.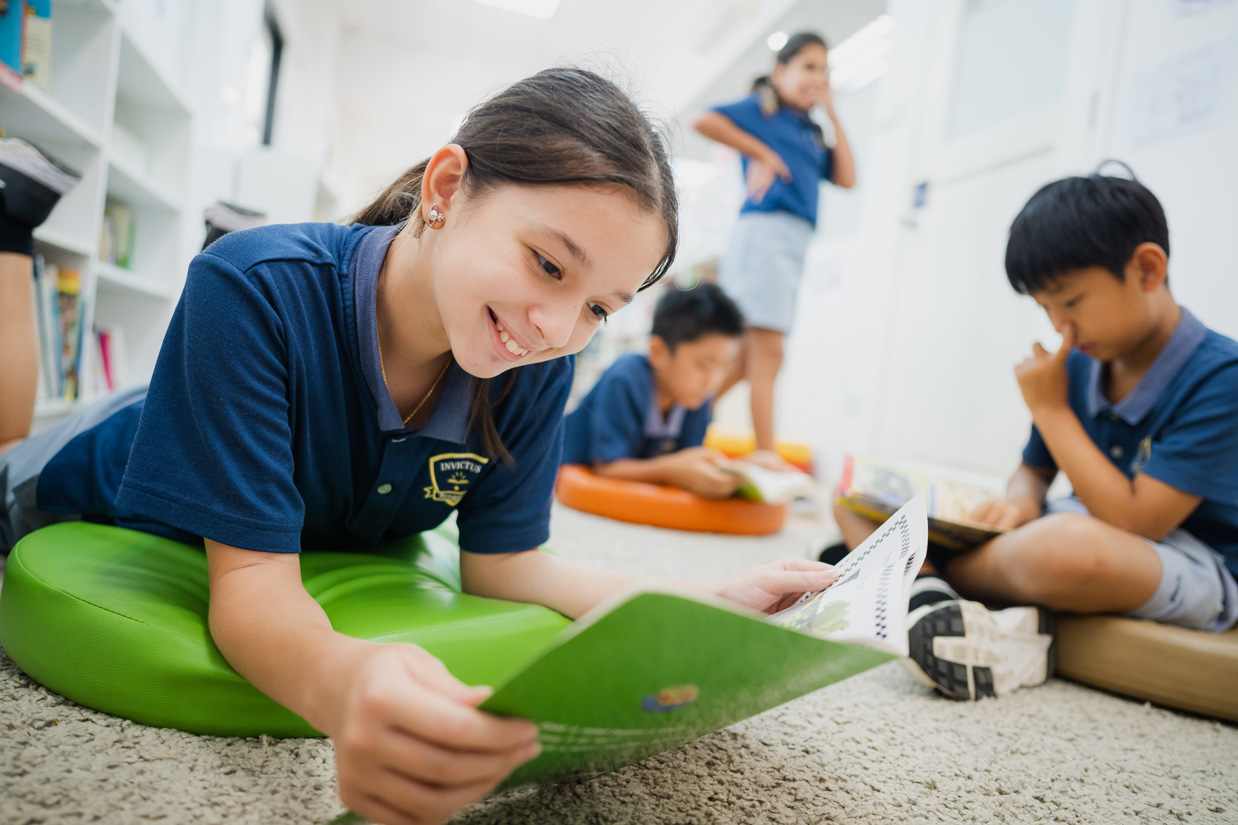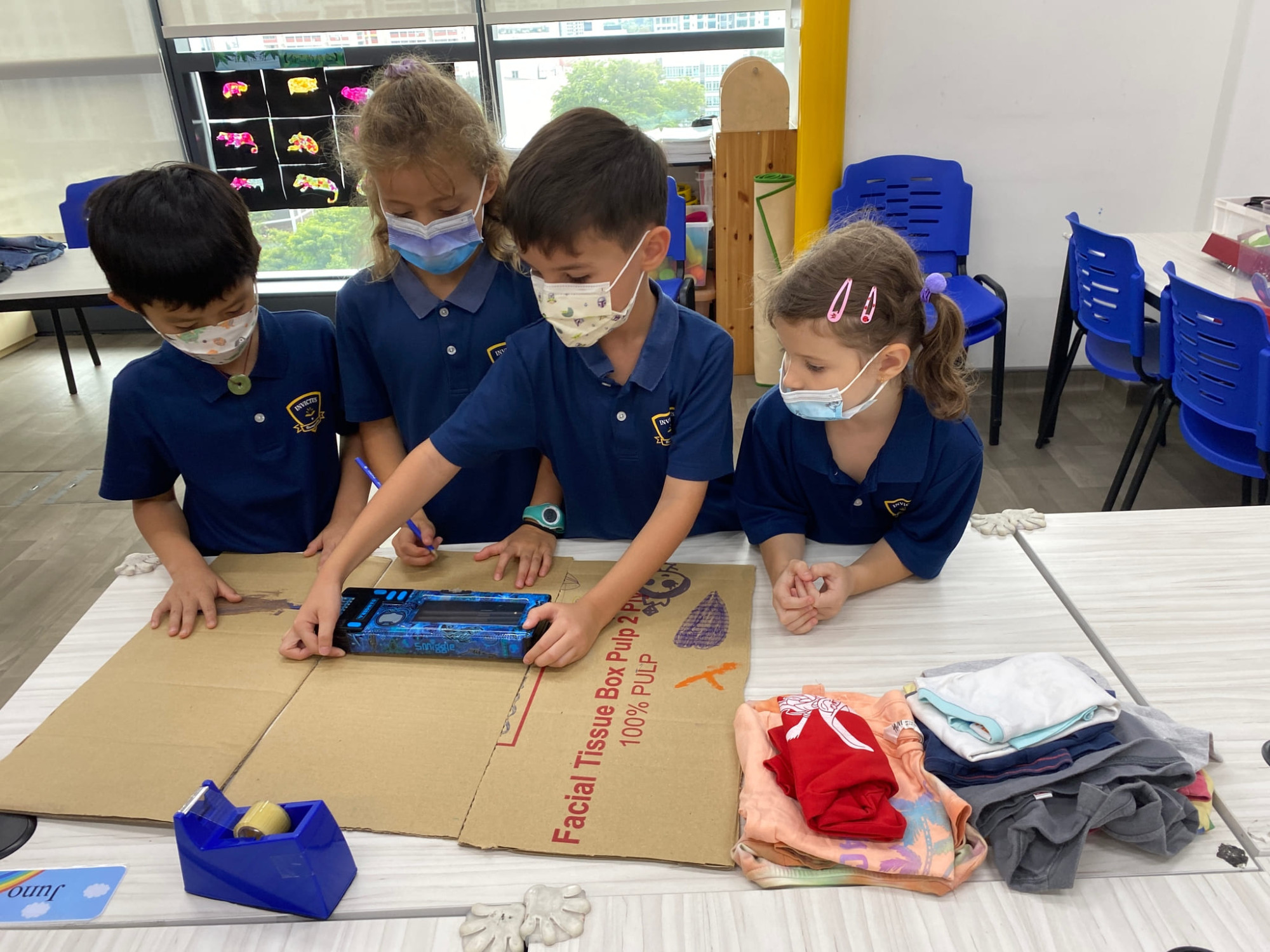 Fee structure
School fees are payable over 4 instalments based on the sum of the Annual School fee and Course Material fee. This does not include any registration, assessment or miscellaneous fees.
You can find the latest fee information at the links below:
In addition, from
17 March 2023
, a one-time, non-refundable
Application fee
of SGD $500 (before GST) per application will be payable upon the successful submission of an application. The application will only be considered upon payment of the application fee. A non-refundable
Registration fee
of SGD $2, 000 (before GST), and an
Assessment Test fee
of SGD $200 (before GST) is required for each new admission and additional fees may be applicable. Estimates of miscellaneous fees that may be required include academic field trips (SGD S$0.00 - SGD $1,500) and co-curricular activities (SGD S$0.00 - SGD $2,000)
School Fee Refund Policy
| % of [the amount of fees paid under Schedule B (a +b + c - d) | If Student's written notice of withdrawal is received: |
| --- | --- |
| 100% | More than 30 days before the Instalment due date |
| 50% | Before, but not more than 30 days before the Instalment due date |
| 0% | On or after the instalment due date |
If the student's written notice of withdrawal to the Admissions department is received more than 30 days before the instalment due date of the instalment period during which the withdrawal takes place, 100% of the school fees that have been paid for but unused at a rate of SGD $101.06 (with GST) per school day will be refunded.
If the student's written notice of withdrawal is received less than 30 days before the instalment due date of the instalment period during which the withdrawal takes place, 50% of the school fees that have been paid for but unused will be refunded. This is an estimated refund of SGD $50.53 (with GST) per unused school day.
No refunds will be provided if the student's written notice is received on or after the instalment due date of the instalment period during which the withdrawal takes place.
The most updated school fee refund policy can be found
here
for both Centrium and Dempsey.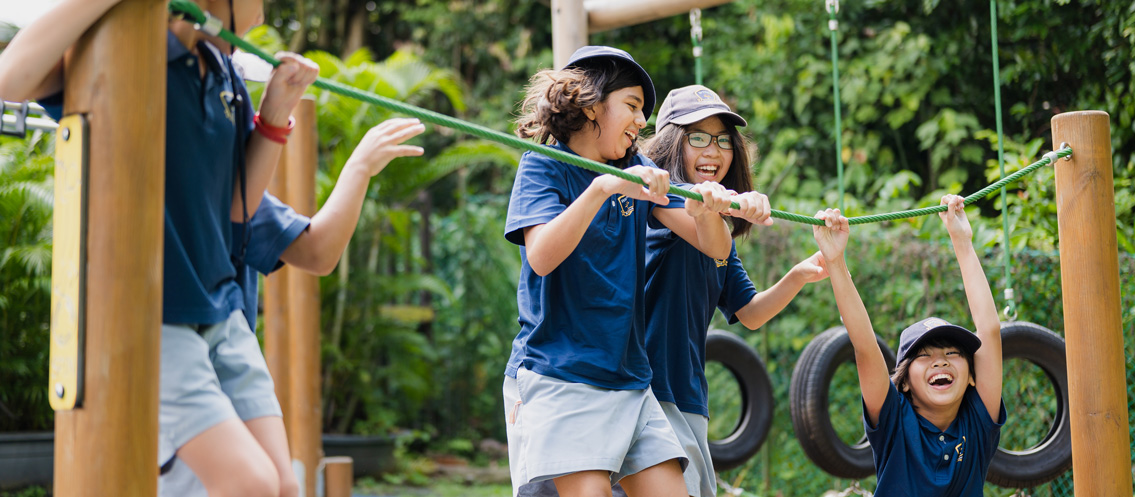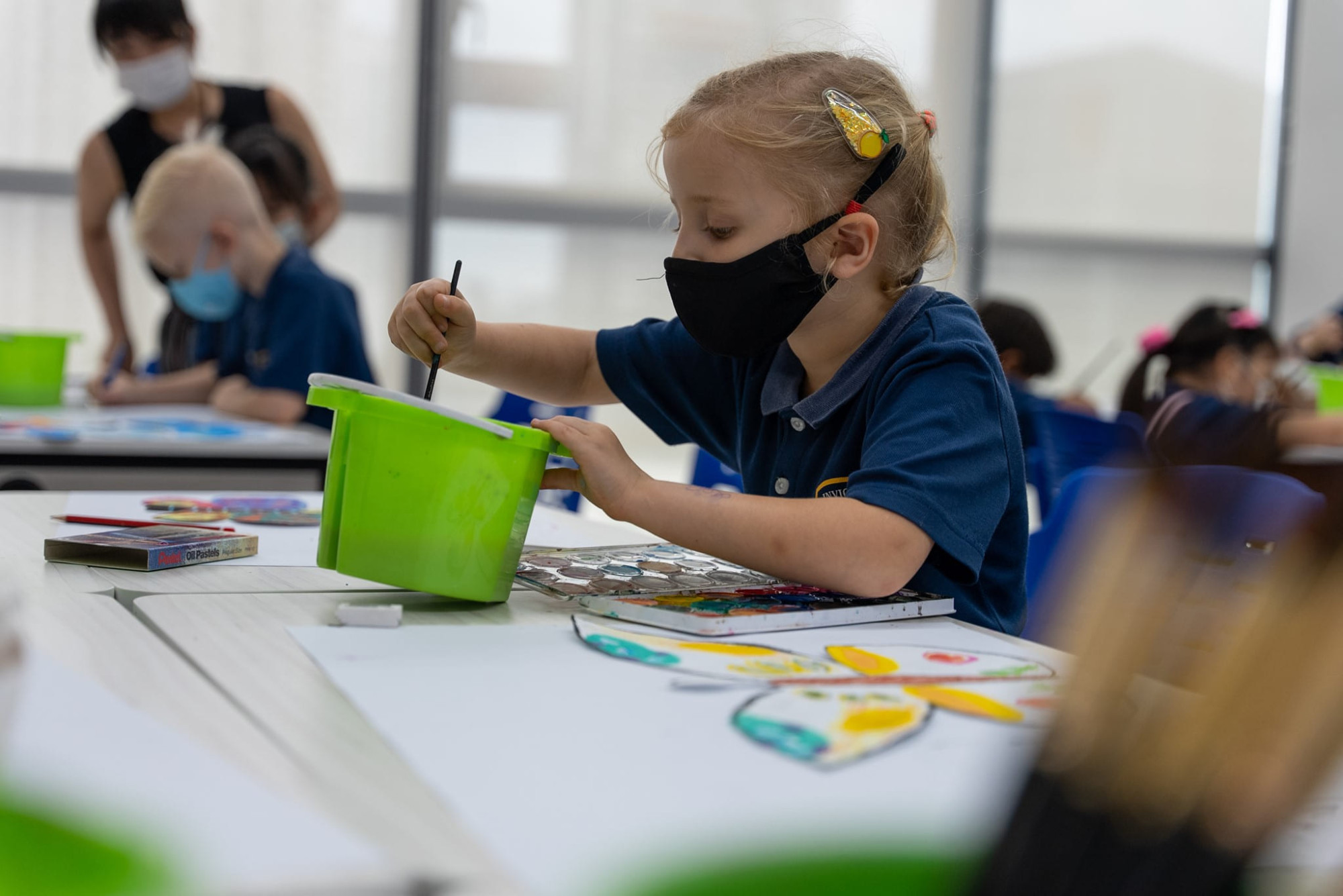 Payment Terms
School fees will only need to be paid upon invoicing and must be made in Singapore dollars.
We offer Bank transfer, Giro and Paynow as payment options which must be made to INVICTUS INTERNATIONAL SCHOOL PTE. LTD. The student name must be indicated in the bank transfer or Paynow transaction for correct identification.
The school may revoke school attendance privileges for students with outstanding payments due. No school transcripts, transfers or records will be released if the student has outstanding payments upon withdrawing from the school.
Invictus has a Fee Protection Scheme (FPS) in place to protect paid school fees and is a requirement by the Committee for Private Education. Student school fees are protected in the event that the school cannot continue to operate due to regulatory closure or insolvency, or if the school cannot pay penalties or return fees due to Singapore court judgements.
The most updated payment terms can be found
here
for the Centrium campus and
here
for the Dempsey campus.
Our school fees are structured to be accessible so that students can receive high-quality international school education for a much cheaper fee. We empower our students to be active and independent learners, fully aware of their place in the world and embracing
multicultural
perspectives.
Frequently Asked Questions
1

Why choose Invictus International School Singapore?
At Invictus International School, we offer affordable Singapore school fees for foreigners across the globe.

If you're looking for an international school in South East Asia, Invictus Singapore provides an academically rigorous and holistic education, based on world-renowned curricula. Our graduates are equipped with the skills and knowledge to become active global citizens, prepared to make a positive impact in the world.


2

How much are international school fees in Singapore?
Among the best international schools in Singapore, annual tuition fees typically range from $14,000-$50,000. With the inclusion of various technology, development and standard miscellaneous fees, annual fees can reach a high of $60,000. Invictus is an affordable international school with annual school fees ranging from SGD $19,845 to SGD $24,150

.

This is close to half of what parents might have to pay at other international schools. Click here

to find out more about our school fees.




3

What is included in the fee structure at Invictus Singapore?
Invictus International School in Singapore offers students a range of school fees depending on grade.

Admission and registration fees are non-refundable and an Entry Assessment Fee (including interview and consultation) is applicable. The total course fee is payable upon enrolment, and this includes the Annual Fees and Course Material Fees. The same miscellaneous fees apply to students of all nationalities.

Course fees are payable over four instalments throughout the academic year, and late payment fees will apply for any overdue payments not made on time. Credit card payments are accepted for the convenience of our parents.

4

Can Singapore citizens attend international schools?
Singapore Citizens (SC) who desire to enrol in Foreign System Schools (FSS) or international schools in Singapore would require approval from the Ministry of Education (MOE). Applications will be evaluated and considered on a case-by-case basis. At Invictus, we accept both local and international students, subject to available vacancies.


5

Is studying in Singapore expensive?
School fees at private international schools in Singapore will vary depending on the facilities and curriculum offered at the school. Invictus is able to keep its tuition fees affordable by utilizing existing facilities in the community and partnering with external service providers. Invictus is then able to pass cost savings from not having to build and maintain such facilities to our parents in the form of lower tuition fees without compromising on the quality of the educational experience. For the most affordable international education in Singapore, enrol your child in Invictus International School today.


6

What curriculum is being used at Invictus Singapore?
At Invictus International School Singapore, we inspire our students to strive for academic excellence with an internationally recognised curriculum.

For our primary schools, we utilise the Cambridge International Primary Curriculum.



Our secondary school utilises the Cambridge Lower Secondary curriculum, International General Certificate of Secondary Education (IGCSE) and the Cambridge International A-levels (Advanced Level). By offering a direct path from primary to high school education, Invictus Singapore is the only international school you need to enrol your child in for the long term.

To find out more about our curriculum,

click here.