5 Surprising Facts of International Schools that You Should Know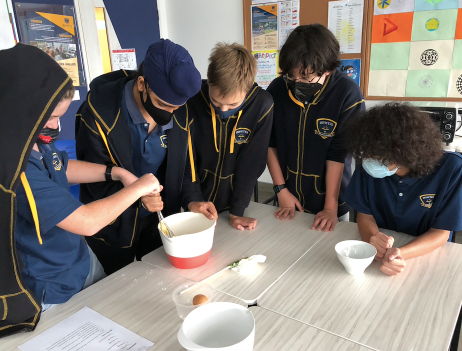 International schools in Singapore have a solid reputation for providing schools with a better learning experience and higher-quality education that helps with many facets of a child's growth.
However, some parents might be hesitant to enrol their children in international schools because of concerns about school fees, rigour, or transferability to other schools in Singapore or internationally. It's understandable to have these concerns as parents naturally all want the best for their children. In this article, we aim to debunk many of the most common misconceptions about international schools so you can make an informed decision.
School Fees
If you're considering enrolling your child in an international school, you may be wondering how much it will cost. While international schools can be more expensive than most public schools and some private schools, the fees might be justified.
There are many factors that influence the school fees, such as the hiring of qualified international teachers and staff, the cost of top-notch facilities, school security, and various accreditations for the academic curricula to maintain internationally recognised standards.
For example, many international schools employ staff and teachers from outside of the country who offer international perspectives that are highly valued in our global economy. There are recruitment, housing, and moving costs associated with these international hires. By hiring skilled educators, international schools can provide world-class education and provide resources that cater to the needs of students.
Annual tuition fees for most Singapore international schools cost between $14,000 to $50,000. With the added cost of building and development, technology and miscellaneous fees, annual fees can reach up to $60,000 per year. However, there are more affordable options available.
Invictus International School
fees only cost between $17,000 to $18,800. This goes up to $28,000 only if you opt for our Personalised Learning Programme. That's less than half of what you may have to pay at other international schools in Singapore.
Invictus International School also allows schools fees to be payable over five instalments. Furthermore, there is also a promotional rate for the Primary Chinese-English bilingual curriculum at the
Centrium campus
. Invictus International school does not charge excessive technology, application, or building and development fees. Our school fees are structured to help families afford high-quality international school education for their children.
Transferability to Local and Overseas Colleges
As a parent, you may be concerned whether the curriculum adopted at international schools will be accepted by universities and colleges around the world. However, many international schools will offer a curriculum that has been internationally recognized and accredited. This will allow students to apply to any university they choose.
Invictus International School offers the
International General Certificate of Secondary Education
(IGCSE). This education curriculum is designed to prepare kids for the Cambridge International A-Levels. The A-Levels is a subject-based qualification assessment, which is regulated and administered by Cambridge. These exams serve as the equivalent to a high school diploma and are required for acceptance to universities. Many schools will grant their offers based on the grades achieved in the assessment. The international schools prepare students to perform well on the A-Levels to get accepted to local and overseas universities.
Many other international schools will offer the International Baccalaureate Programme, which will also help students enroll at local and overseas universities of their choice. Since the IB curriculum is highly regarded worldwide, an IB diploma from an international school will be looked upon favourably by most employers and foreign universities. A diploma from these accredited programs demonstrates a high level of competence and knowledge of the student, thus giving them an advantage over students from local schools, particularly when it comes to international university applications.
In addition, international school students may develop stronger soft skills such as critical thinking, independent analysis, and time management compared to national programmes.
Nationalities of Students
Many parents seem to have the perception that international schools are primarily filled with foreign expatriates but that's not the case.
One of the benefits of studying in an international school is its diverse student body and multicultural environment. As the world becomes more interconnected, learning the dynamic of different cultures can be advantageous for your child. Having opportunities to study and learn with a cross-cultural perspective can set a candidate apart during a job search.
Furthermore, since students get to interact with classmates from around the world, they learn to cooperate with people who have different cultural norms, customs, and characteristics from them. International school kids will also learn empathy, tolerance, and understanding of other students' values and behaviours.
Since your class is filled with people from many countries and nationalities, students have the opportunities to learn about other cultures and customs.
Invictus International School
accepts students of all nationalities and incorporates best practices to ensure all nationalities work in harmony inside and outside of the classroom.
Rigour of Assessment
Some parents may believe that international schools do not set stringent goals for their students or require rigorous examinations to retain the knowledge taught. However, this can't be further from the truth. Most international schools are accredited by well-recognized organizations such as the Western Association of Schools and Colleges and the International Baccalaureate Program.
In order for an international school to earn accreditation status, they are put through a meticulous process where a trained team of international leaders and teachers evaluate the international education provided by the school against the prescribed standards.
Furthermore, international schools combine elements of more than one system into their curriculum. For example, an international school located in Asia may include elements from academic systems worldwide, such as from the American curriculum, the British curriculum, the Singapore Maths curriculum, and the Mandarin Chinese curriculum from Hong Kong. Having a multi-cultural education is ideal to be competitive in the global labour market.
At Invictus International School, we cater to our student's needs by offering a variety of curricula that have been internationally accredited. This includes:
International Primary Curriculum (IPC)
International Middle Years Curriculum (IMYC)
International General Certificate of Secondary Education (IGCSE)
Cambridge International A-levels (Advanced Level)
These curricula have rigorous learning objectives and assessments in place to ensure your child has all the knowledge and tools necessary for the next grade level. For example, the International Primary Curriculum is a comprehensive education system with specific goals for each subject. This curriculum is utilized for over 1,800 schools and 90 countries around the world. The IPC takes the viewpoint that students should receive regular formative assessments for improving learning. This allows teachers to provide instructional adaptations, feedback, curriculum compacting, and revised goal setting. Our school includes many forms of assessments such as written, formal knowledge tests, project work assessments, effort assessments, and observation skills to gauge the student's development and progression based on the standards set by Invictus.
We also ensure that parents are aware of how their child is performing in school. That's why Invictus International School provides two parent-teacher conferences annually to discuss progress and targets. During the middle and end of the year, a written report will be sent out to each family.
Since the number of students assigned to each class is limited to 25, students have a better relationship with their teacher and classmates. Students can have their questions answered or receive help when needed.
Language of Instruction
It's a common misconception for parents to believe that sending their kids to an international school means they will only learn the English language. Although most international schools primarily use spoken English, many schools may require students to learn a second language such as the one used in the local country. Learning the local language helps to ensure students get acclimated to their new home, so they can communicate better with other students in the classroom. If English isn't your first language, English language support is offered to help students learn the language.
At Invictus International School, we aim to offer programmes that help students learn a second language. For example, our
Centrium campus
offers an English-Chinese bilingual programme for Grade 1 Prep to Grade 6 students.
With a bilingual educational system, the classes are usually conducted in two languages. Since the programme is taught at such an early age, it's more likely for children to retain the language learned.
The advantages may outweigh the costs
Considering the many benefits of international schools, the advantages may outweigh the cost. Having your children attend an international school means receiving a higher level of education, a rich multi-cultural environment, state-of-the-art facilities, and a globally recognized curriculum. As a result, kids who have completed international schools will have a significant advantage in the workforce. Interacting in a multi-cultural body of students and teachers will allow graduates of these schools to better communicate in the modern world. Educational systems in international schools focus on all facets of a child's development, including academic skills and soft skills, to help them mature and become responsible citizens.
Invictus offers holistic education that helps students become lifelong learners and provides them with opportunities to flourish. We bring on some of the world's best teachers from across the globe and utilize a robust curriculum to ensure each student maximizes their full potential.
If you'd like to learn more about what international schools have to offer and how they can help your kids, book a tour at
Invictus International School
Dempsey campus or Centrium campus and speak to the faculty staff. Our virtual tours are the easiest way parents can learn about our school. During the tour, learn more about our holistic and international curriculum, affordable tuition fees, skilled educators, and get answers to any questions that you may have.