A Guide to Achieving Learning Objectives via School Curriculums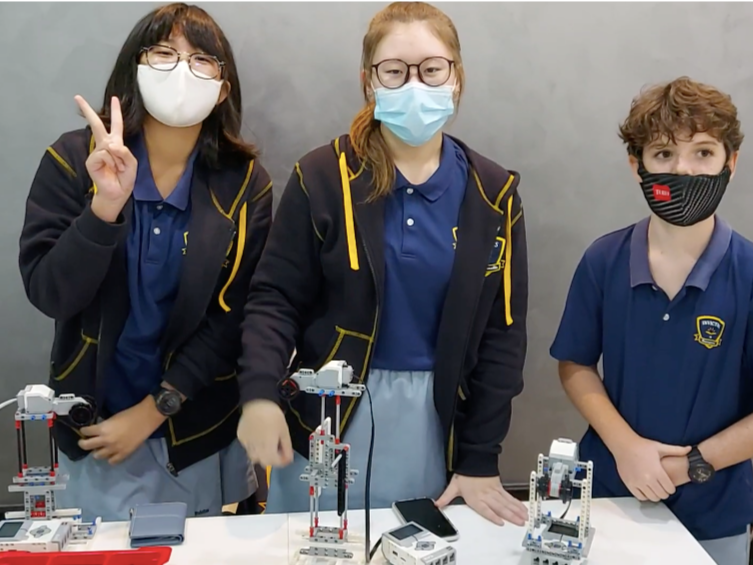 "He who fails to plan is planning to fail." this quote by Sir Winston Churchill, holds true especially in the educational system. For knowledge to be acquired, it has to flow in an organized and orderly manner, especially for kids.
A learning objective is a plan that sets the path of knowledge that schools should take kids through and this path should be a part of your considerations before signing your kids up.
The learning objectives describe what a student will learn in a particular subject, how the child will learn it, how the teacher should teach it, and what solutions the student should be able to give after the learning process.
In Singapore, different levels and stages of schooling use different curricula, and these curricula matter in the development of a child's mind in academics.
As a parent, you don't just want to place your kids in just any academic institution, you want to be sure that the learning objectives are in line with ideas that can grow your child both mentally and socially. This article lets you see the different learning objectives in the curricula offered in Singaporean academic institutions to help you choose the right one for your child.
Why are learning objectives important?
The importance of learning outcomes cannot be overemphasized. As mentioned earlier, there ought to be a clear path for teaching and learning. The learning objectives help teachers to follow a strategic procedure for teaching as well as help the students easily grasp courses. Below are a few reasons why learning objectives are important to the educational system.
1. It provides students with a clear purpose
Learning outcomes help the students have a clear understanding of what the courses contain, what they should know and how to go about it. This helps them follow the teacher through and through.
2. Inform your selection of instructional content and activities
An effective learning objective should help in teaching and creating well-outlined coursework. It is a guide that helps you create instruction-based content to follow while teaching.
3. Guide your testing and assessment strategies
Based on the learning outcomes after teaching with the objectives, teachers will be guided to fashion out tests and examinations that enhance learning instead of test memory.
What an effective learning objective looks like
Learning objectives are often offered by the Ministry of Education in most countries. However, sometimes, they do not offer any result as they do not hit the right points for the student to acquire knowledge. What good learning objectives should look like:
1. An effective learning objective should focus on learning outcomes
When composing learning objectives, teachers and institutions should focus on what the student should be able to do after concluding the course or subject. It should not be another kind of table of contents but a specific guide to the learning outcomes.
2. Learning objectives should align with the curriculum
Learning objectives should be in line with the curriculum to ensure an organized and orderly flow of knowledge.
3. It should be student-centred
Learning objectives are supposed to be centred on student learning. They should help the student learn the course and not help the teachers teach it. Learning objectives should always describe what the student stands to gain from the lesson.
4. An effective learning objective should be concise
Learning objectives should not be another long text that's difficult to grasp. They should be short, precise, and straight to the point. The students should be able to see, in a few words, what the learning outcomes should be.
5. A good learning objective should be proportional to the level of the students
Courses are created for specific levels in education for a reason. As such, the learning objectives should also be trimmed to fit the level of the students. Learning objectives and goals are expected to be easily understood and this includes the languages used in expressing them too.
Curricula of Singaporean schools and their learning objectives
The curricula in Singapore for primary, secondary, pre-university, and higher education are the standard for learning and assessment. However, education can take different forms as long as it helps the students grow.
In Singapore, the standard educational system goes from six years in primary school, four to five years in the secondary institution, and two to three years in post-secondary.
Below is an overview of the Singaporean curricula and learning objectives from primary level to higher education:
Primary schools
The Singaporean primary school curriculum creates a stable, well-rounded, and strong background for students in higher education. Building knowledge and skills depend on the level of understanding of the most basic parts of education and that's what the curriculum does.
1. Mother tongue languages
The mother tongue languages are a compulsory part of the curriculum that serves as a second language in the institution. Students are expected to take an MTL course whether they're studying locally or overseas.
2. Subjects and syllabuses
In primary schools, students get introduced to the subject-based style of learning where they can learn core subjects or courses including:
English

Music

Mathematics

Science

Art

Character and Citizenship Education

Physical Education

Social Studies

Mother Tongue Language (MTL)

This stage is in line with British key stages 1 and 2 (KS1 and KS2), where students from ages 5 to 11 are prepared for education at much higher levels in secondary school.
3. Subject-based banding
The subject-based banding in the curriculum helps your child to combine courses based on their strengths and not on what the educational system suggests. This leads to improved learning outcomes and encourages lifelong learning.
The subject-based banding will be done after a child completes the primary four curricula. It is aimed at stretching their potential in their areas of strength and helping with professional development in areas of weakness.
4. Learning support
The learning support program serves as an early intervention program providing help for students who may need help with courses like MTL, English, and Mathematics.
Screening is usually carried out to identify students who may need help with a particular course in primary schools. For mathematics and English, students are discovered in primary one while for MTL, they're identified in primary two to join the program in the next session.
Secondary schools
The curriculum in Singaporean secondary schools is fashioned to improve the educational goals of students based on their performance at the primary level. This phase in the Singaporean secondary curriculum is referred to as KS3 and KS4 in the British curriculum. Below is a representation of what the curriculum looks like:
Express
The express course has O-level and integrated programs. The O-level program exposes students to a wide selection of subjects including English, MTL, sciences, art, physical education, music, project work, and a few others.
The expectations are that students will be able to make better-informed choices of what they want to do in senior secondary classes and to prepare them for the subjects they choose. Students in the GCE O-level program will spend four years before assessment.
The integrated program, on the other hand, is a six-year course that sees the student through the A-level assessment, International Baccalaureate Diploma, or NUS High School Diploma.
Normal (Academic)
The NA curriculum is a four to five-year course where students are led to take the GCE N-level exams in S4. Depending on the goals of the students, they may go further to write the GCE O-level exams in S5.
Students have to take courses including English language, art, MTL, humanities, design and technology, project work, and a few others. For students to be eligible for this course, they have to have a minimum PSLE score between 21 and 25.
After taking the GCE N-level exams, students who meet the requirement can move on to study in a polytechnic of their choice through the Polytechnic Foundation Programme (PFP), Higher Nitec Programme via the Direct-Entry Scheme to Polytechnic Programme (DPP) offered by the ITE or Nitec Programme offered by the Institute of Technical Education (ITE).
Normal (Technical)
The normal technical or NT is a four-year course ending in an examination in S4. Students need to have a score of 25 to 30 to be eligible to take this course.
Subject expectations are the same with the NA and Express courses. However, some of the compulsory subjects include English Language, Mother Tongue Language, Mathematics, Computer Applications, and Social Studies.
Possible certifications for students who complete this course include GCE N(A)-Level (Secondary 4) for subjects offered at N(A)-Level, GCE N(T)-Level (Secondary 4), or GCE O-Level (Secondary 4) for subjects offered at O-Level.
Students with these certificates can move on to the Institute of Technical Education (ITE) for further education. In the Normal (Academic) and Normal (Technical) courses, students are exposed to the same number of subjects with different expectations from the express.
Post-secondary school (junior college)
The post-secondary school also referred to as the junior college curriculum, is created to focus on three specific areas, including life skills, knowledge skills, and subject disciplines.
1. Life skills
The life skills part of the curriculum will help students to develop non-educational skills that focus on seeing them through the more practical aspect of life and society. Students will receive sound values and skills that will make them responsible adults and citizens. The curriculum comprises:
Co-curricular activities

Character and citizenship education

Physical education

Values in action

It is believed that any student learning and going through this process should be more mature and prepared for life inside and outside the junior college.
2. Knowledge and skills
This segment of the junior college curriculum seeks to help students develop their thinking processes and communication skills. The knowledge skills will enable students to process information and create solutions from their thought processes and ideas. This segment focuses on skills development and includes course works like:
General Paper
Knowledge and Inquiry
Project Work
3. Subject disciplines
The subject disciplines help to ensure that students have a well rounded and grounded understanding of all the key subjects and courses, depending on their faculty:
Languages

Mother Tongue Languages

3rd Languages

Humanities and the Arts

History

Music

Economics

Literature in English

Geography

Theatre Studies and Drama

Arts

Mathematics and Sciences

Physics

Mathematics

Biology

Computing

Chemistry

As mentioned earlier, the above post-secondary curriculum refers to junior college in Singapore. There are two other post-secondary curricula in Singapore and they are the Polytechnics, or the Institute of Technical Education (ITE).
Students who take courses in ITE are prepared for life in the workspace. To get them better prepared, they'll take courses like the Nitec & 3-Year Higher Nitec (for GCE N & O Levels students), Higher Nitec (for GCE O Levels & Nitec Progression students), Higher Nitec (for DPP GCE N(Academic) students), and Technical Diploma.
In the same vein, students can move on to any of the five polytechnics in Singapore where they're trained to support and be actively involved in the technological advancement of Singapore. Students who graduate from the Singaporean polytechnic education are regarded as practice-oriented experts.
Having read and understood the official curriculum as issued by the Singaporean Ministry of Education, let's now take a look at the curricula we offer in Invictus International School and how they're in sync with the statutory curricula as well as with international bodies.
The Curriculum at Invictus International School
Invictus International School
offers the standard 6-year course for primary and secondary levels. However, to prepare our primary learners better for higher education, we use the
IPC (International Primary Curriculum)
.
At the
secondary level
, our learners go through the IMYC (International Middle Years curriculum), IGCSE (International General Certificate of Secondary Education), and the Cambridge International A-levels.
The International Primary Curriculum (IPC)
At Invictus, we're particular about excellence and quality education, which is why we have chosen to take our primary learners through a curriculum that prepares them with the resources required to scale the real world and higher education. The IPC was first developed in 2000 by Fieldwork Education. Since being created 21 years ago, the curriculum has been adopted in over 90 countries and 1000 institutions.
The IPC caters to children from the ages of 5 to 11, creating a balanced, well-rounded, and quality background for kids in the primary section to prepare them for academic opportunities and challenges. IPC makes curriculum development super-easy and convenient as it could easily be integrated with other curricula to ensure that your institution meets the statutory guidelines set by your nation's education ministry.
With IPC, parents are not left out in the scheme as it seeks to engage them in the learning process. The curriculum connects the student to the international community of institutions and teachers worldwide with access to an online space. IPC helps students create personal learning goals, subject goals, and international learning goals at different stages of their school life. These stages are broken down into mileposts.
The curriculum makes it easier for teachers to educate kids based on their areas of interest, creating an environment where every child is carried along. IPC provides over 146 thematic units of learning that demonstrate several tasks and activities that appeal to the interests of the kids. The curriculum development of the IPC encourages assessment and examinations that improve learning, not just one that tries to see if students could remember what they were taught.
Children who go through this curriculum demonstrate impactful learning outcomes both in and out of class, making them globally competent without leaving their culture behind. We want to empower kids with adequate resources, tools, and support that inspires them to make positive changes globally.
IPC offers a learner-focused learning objective that sees kids through learning goals that define what they should know and the possible learning outcomes. The learning goals are sub-divided into three, which are subject goals, international learning goals, and personal learning goals. All three of these goals are unique but connected to creating kids with thought processes that seek global change and impact.
International Middle Year Curriculum (IMYC)
The IMYC is a 33-unit curriculum developed in 2011, built for adolescent brain development. This curriculum is used in the middle years to cater to pupils from the ages of 11 to 14. The curriculum goes in line with the statutory practices of Singapore's Ministry of Education. The learning objective of this curriculum is to assist students in making meaning of the thematic concepts of life and socio-cultural happenings. This unit builds a good level of confidence and independence in the learner.
International General Certificate of Secondary Education (IGCSE)
The IGCSE (International General Certificate of Secondary Education) is a globally recognized curriculum, matching the goals of both parents and teachers to prepare students for the International Cambridge certificate exams. It is a 2-year program that caters to kids from ages 14 to 16.
The objective of the IGCSE unit is to equip students with the necessary educational and mental tools to deal with educational, societal, cultural, official, and global situations and challenges.

The Cambridge International A-levels
The Cambridge International A-levels is a more advanced version of the IGCSE, which, as usual, is accepted worldwide by big corporations, higher institutions, and employers. The objective of the course is to expose students to a wider variety of coursework (55) aimed at improving personal and lifelong problem-solving skills. Students who complete the course are admitted to some of the world's leading institutions.
Learning objectives/goals and their learning outcomes may look like the standard for learning. However, children could be a part of institutions with the best curricula and learning objectives yet not be able to reach the learning outcomes. This could be because the objective doesn't match the learning style of the student. Parents should ensure that the objective of the curriculum and the learning outcomes make a statement that supports diverse learning styles for kids from different backgrounds. To be sure of this, you have to communicate with the school on their perception of learning styles, the outcomes for the students they currently have.
At Invictus International School, we let you take a tour through our school, meet with the heads of departments to give you a clear picture of what we do.
Book a tour
with us today.