Welcome to
Invictus International School
in Singapore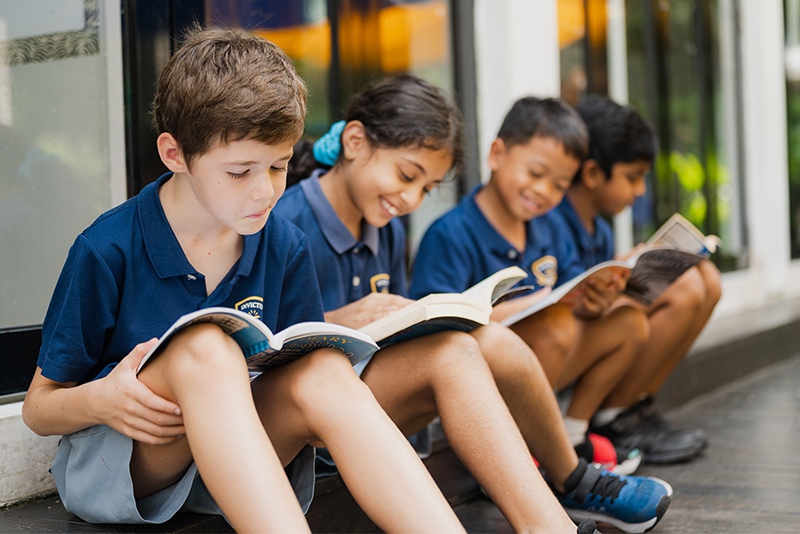 An Independent Co-educational,
All-through International School
Our vision is to be a leading educational institution where each and every learner is developed holistically and given opportunities to flourish successfully. Here at Invictus International School in Singapore, we cater for the individual, in an innovative and inspiring way.

Why Us
Quality and Affordable Education
Cambridge: Internationally Recognised
Established International School Network
5

Countries

9

Campuses

60+

Nationalities

200+

Educators

1800+

Eager Learners
Worldwide
Find Us
Singapore
Dempsey Campus

+65-6259 3877
info@invictus.edu.sg
73 Loewen Road, #01-21, Singapore 248843
Singapore
Centrium Campus

+65-6271 6088
centrium@invictus.edu.sg.
320 Serangoon Road, Singapore 218108
Frequently Asked Questions
1

Why choose Invictus International School Singapore?
At Invictus International School, we offer affordable, private education for families across the globe.

If you're looking for an international school in South East Asia, Invictus Singapore provides an academically rigorous and holistic education, based on world-renowned curricula. Our graduates are equipped with the skills and knowledge to become active global citizens, prepared to make a positive impact in the world.


2

How much are international school fees in Singapore?
Among the best international schools in Singapore, annual tuition fees typically range from $14,000-$50,000.With the inclusion of various technology, development and miscellaneous fees, annual fees can reach a high of $60,000. Invictus

is an affordable international school with annual school fees ranging

from $18,900 to $20,000 and $28,000 for our Personalised Learning Programme (PLP). This is close to half of what parents might have to pay at other international schools.

Click

here

to find out more about our school fees.




3

Can Singapore citizens attend international schools?
Singapore Citizens (SC) who desire to enrol in Foreign System Schools (FSS) or international schools in Singapore would require approval from the Ministry of Education (MOE). Applications will be evaluated and considered on a case-by-case basis. At Invictus, we accept both local and international students, subject to available vacancies.

4

Is studying in Singapore expensive?
School fees at private international schools in Singapore will vary depending on the facilities and curriculum offered at the school. Invictus is able to keep its tuition fees affordable by utilizing existing facilities in the community and partnering with external service providers. Invictus is then able to pass cost savings from not having to build and maintain such facilities to our parents in the form of lower tuition fees without compromising on the quality of the educational experience.


5

What curriculum is being used at Invictus Singapore?
At Invictus International School Singapore, we inspire our students to strive for academic excellence with an internationally recognised curriculum.



For our primary schools, we utilise the International Primary Curriculum (IPC) at Dempsey. Our English-Chinese Bilingual Programme is built on the Cambridge Primary Curriculum. Our secondary school utilises the Cambridge Lower Secondary curriculum, International General Certificate of Secondary Education (IGCSE) and the Cambridge International A-levels (Advanced Level).

By offering a direct path from primary to high school education, Invictus Singapore is the only international school you need to enroll your child in for the long term.

To find out more about our curriculum

,

click here.