5 Advantages of On-campus Learning that Cannot be Replaced with Online Learning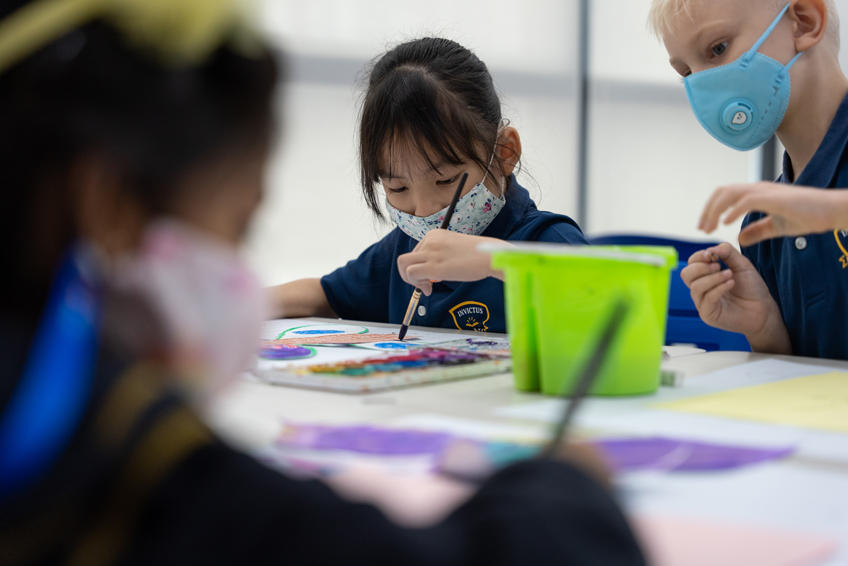 Benefits Of On-Campus Learning vs Online Learning
Before online learning came to be what it is now, on-campus learning was the only effective format of education, and for obvious reasons which cannot be ignored.
1. Physical interaction
One notable advantage of on-campus learning is that it is an avenue for social interaction between teachers and pupils. Face-to-face interaction can most often help in engaging and retaining the attention of each student to enable them to realize their full academic potential.
Since a lot of students form bonds and friendships early in life, networking is greatly facilitated by in-class learning because every student can freely choose to associate with others that share related academic drives and interests.
Not only does associating with like-minded students help set a course to achieving one's academic goals, but it is also a foundation for students to develop good social skills which are of the essence in everyday life.
This group environment is necessary for compelling the attention of students and can benefit those who aren't particularly scholarly and are easily distracted.
In-class learning eliminates the problem whereby instructors feel that they are unable to connect personally with each student, this simply means that they can easily identify those finding it difficult to keep up with the rest of the class and help smoothen out individual problem areas.
Also, choosing to attend a school-organized program or taking part in extracurricular activities can have an immense effect on a student's communication skills and character development.
2. Access to academic facilities and resources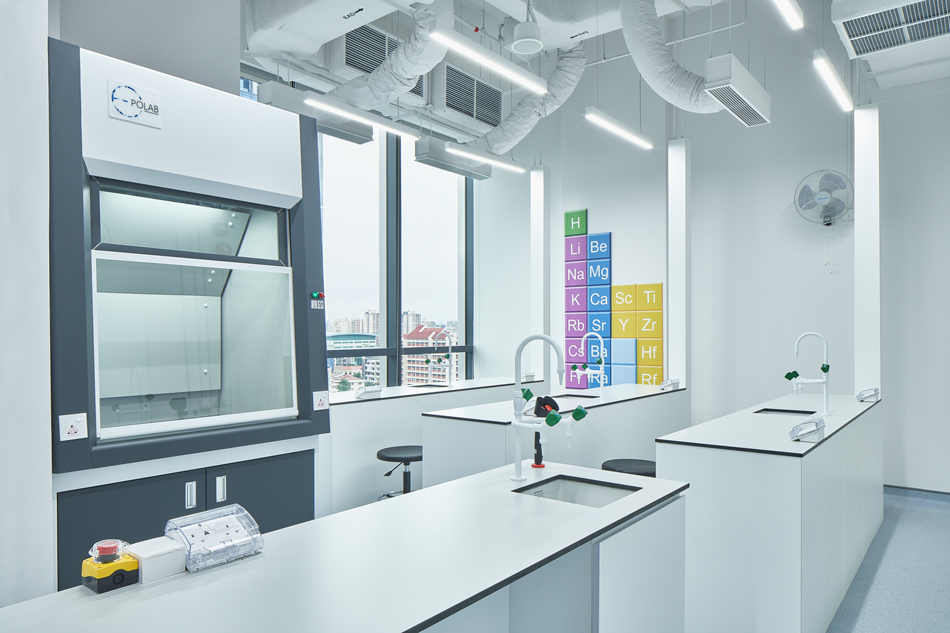 As far as education is concerned, students are entitled to get the full experience of all subjects they hope to obtain a degree in. Some subjects, like sciences and arts, require experiments, practicals, and guidance from teachers.
This means having access to resources and facilities which are sometimes only available in libraries or within school grounds. These materials are sometimes a requirement or a means of support to students researching papers and projects.
Without in-depth information that can only be gained through access to such resources, a student may be unable to reach their full potential when striving for a degree.
At
Invictus International School
, we understand the importance of practicals in the education of our students. We have put in place every facility and equipment needed to help our students better grasp their coursework.
3. Fostering self-discipline
The traditional method of learning works based on scheduled classes that involve face-to-face contact and interactivity between instructors and students.
Although the online method of learning conforms to basic guidelines for education, punctuality, team spirit, and certain behavioural values are not quite as easy to monitor or enforce online, as they are in a traditional classroom.
The interactions during and after classes help facilitate interpersonal development of academic and life skills among students which can apply to life situations.
When students learn within a classroom they are, sometimes, obligated to respond to questions or carry out presentations that require them to explain things from their perspective.
These activities serve to instil a sense of responsibility, discipline, and foster team spirit in students which can be helpful later on in the future.
Unfortunately, there is little room for such activities in online classes, as students are free to learn and work from their personal space.
Students are often motivated by one another in the classroom. With this social aspect taken out of the picture, the need to work harder or strive to be better will seem distant, leading to a reduced level of self-discipline.
Invictus International School
doesn't simply focus on passing information to students. We understand that it takes more than just having information to grow into a brilliant adult. Other factors like self-discipline, social and physical interactivity can help develop and prepare students for life during higher education or at the office.
4. Appealing to different learning styles
This is one of the major advantages of on-campus learning vs online learning. Technology is important to education and our lives in general. However, learning online can pose disadvantages to students who have specific learning needs.
While there are some beneficial aspects of learning online, students who consider doing so have to constantly worry about the limitations in the incorporation of different learning styles.
For instance, students who learn better with physical/kinesthetic methods may find it difficult to adapt to online learning where they can only read materials off the screen and try to memorize them.
In direct contrast to online learning, most schools allow students to learn and major in just about any field of their choice as management has to ensure that they meet up with teaching standards which includes providing necessary facilities for learning.
The understanding and incorporation of all these learning styles can only be achieved with on-campus education and at Invictus International School, every child is carried along in learning. All our teachers are dedicated, well-trained experts in educating students with different learning styles.
5. Enhancement of memory
A good number of students may prefer online classes to on-campus education, because - why go out to campus to learn a course when you can simply do so without having to move from your couch?
Many students are impressionable and are often motivated by their peers. A student will most likely feel the need to pick up a book or join a study group if they notice other classmates or peers doing so.
This also means that students are more likely to be motivated to study during their free time when they are constantly in an environment meant for such a purpose.
The memories of schooling that we parents have today, the friendships that were forged from campus, and all the memories of milestones achieved, photographs & videos taken, are part of the reasons we smile when we look back fondly at our years as youths. Your kids should not be deprived of this joy.
One of the other on-campus advantages that help enhance memory is that pupils can sometimes better remember activities that took place in class and relate such flashbacks to examples and demonstrations made by tutors while they were conveying a point. This makes it easy to remember what was taught in the classroom.
All our tutors understand the role of demonstration and practical examples in learning and will always use this technique to help enhance the memory of the pupils to a good degree.
Both online and on-campus schools have their advantages and disadvantages. However, in the search for the best learning methods, some parents can easily choose the comfort of their children over some of the most important advantages of on-campus education.
The traditional method of learning has retained its relevance throughout the years and will continue to do so based on the value it adds to modern-day life. Online learning will have its place in education but cannot be a complete substitution for on-campus education.
If you need to be convinced beyond reasonable doubts that online education cannot exterminate on-campus education, then pick a date that is convenient for you and
take a free quick tour
through our school.
You can attend a program at our school, speak to our teachers, take notes of the facilities we use, our curriculum, and many more. We assure you that you'd be convinced beyond reasonable doubt that on-campus education is here to stay.