21st Century Competencies: What They Are and How Schools Teach Them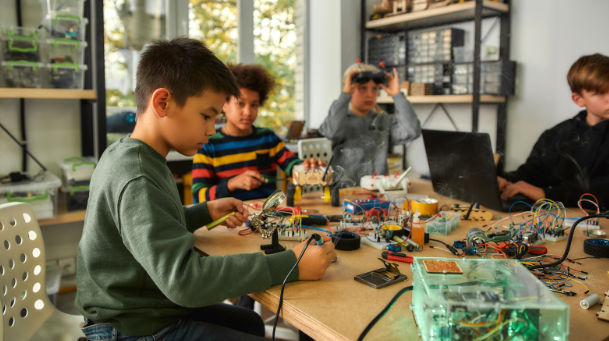 The 21st century has proven to be full of accelerated changes and exponential growth.
Globalisation
and technological advancements have made it possible to work with people from all cultures.
Jobs are becoming obsolete
and well-paid managers are being replaced with lower-cost labour from third-world countries.
Traditional academic curricula are thus no longer enough to prepare students for the future. In today's fast-changing world, students must be equipped with soft skills and 21st-Century competencies that will help them adapt to anything. After all, schools are meant to teach children the most important skills for them to thrive in the working world.
Read on to find out what are the 21st Century Competencies and how they are applied in schools.
What are 21st Century Competencies (21st CC)?

21st Century Competencies are skills that are deemed to be necessary for children to succeed in today's world.
These are universal skills that can help children adapt to changes, work with stakeholders from different backgrounds, and value-add even amidst competitive markets and challenging circumstances.

List of 21st-Century Competencies
In order to help children develop these competencies the Ministry of Education (MOE) in Singapore established the
21st Century Competencies Framework
, or 21st CC.
The Framework serves to ensure that these 21st Century Competencies are taught in a holistic manner, incorporating both theoretical and hands-on learning. These life skills help students excel even as they go on to study and work abroad, giving them the ability to stand out amongst their peers.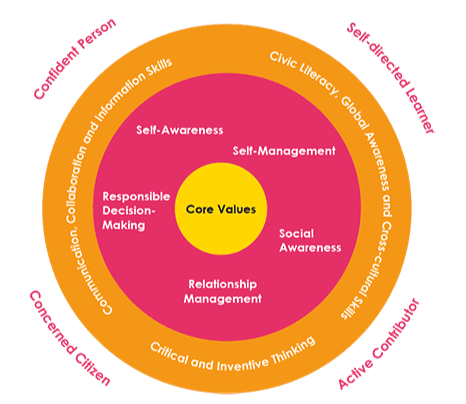 The 21st Century Competencies are categorised into
Core Values, Social-Emotional Competencies
and
Globalised World Competencies.
The
Core Values
that lie at the heart of this framework are Respect, Responsibility, Resilience, Integrity, Care and Harmony. No matter what the students' competencies are, these are meaningless if they are not used for good. It is essential that students develop compassion for others in their community and uphold good values.
Social-Emotional Competencies
are also necessary for children to develop into healthy and robust adults. These skills aim to strengthen the individual's identity and self-regulation abilities so that they can better cope with challenges and connect well with others.
Last but not least, students should be equipped with 21st Century Competencies for a Globalised World. These skills will allow students to become confident individuals, self-directed learners, concerned citizens, and active contributors to society.
Why are 21st Century Competencies Important?

The world today is vastly different than it was before. Now, schools face the challenge of preparing students for jobs that may not yet exist. Current jobs are evolving quickly or becoming obsolete. The Internet and other technologies are permeating every industry and field.

Hence, career readiness is no longer about teaching them hard skills and information, as these may be obsolete by the time the students enter the working force. Instead, career readiness is about building a good foundation and training students to continue learning and adapting in their later years.

Institutions of higher education and business leaders have also cited soft skills as the most important driver of success in the workplace. This reveals that schools should not misplace their emphasis on teaching hard skills.

Additionally, the age of the Internet and social media has opened the floodgates of information and data. With so much information at their fingertips, students need to be able to decipher and work on complex problems. Having the logical mind to analyse and process large amounts of information will allow students to do well in an increasingly data-driven world.

How Schools Teach 21st-Century Competencies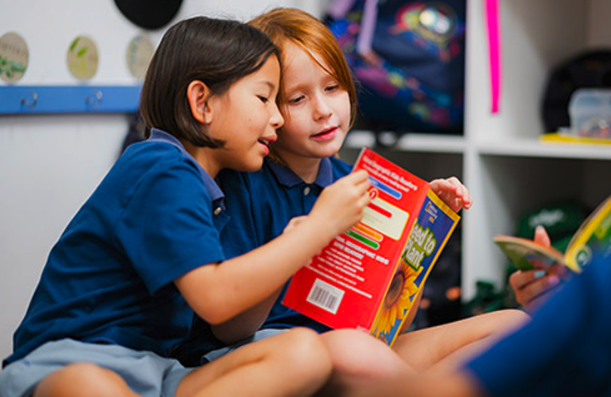 Holistic Curriculum
Invictus International School Singapore's
International Primary Curriculum (IPC)
encourage students to gain relevant knowledge and skills related to the 21st Century Globalisation Competencies. Learning these subjects allows students to develop more well-rounded and informed perspectives about the world. Striving towards the learning requirements will also give students the opportunity to develop their personal values and social-emotional skills.
The school also offers
Cambridge International Curriculum
which promotes an inquiry-based approach to learning and encourages students to develop critical thinking abilities.
Overall, Invictus International School Singapore adopts a robust curriculum for an international context and is dedicated to high standards, rigour, and accountability that stand in comparison with the best international schools.
Diverse Student Body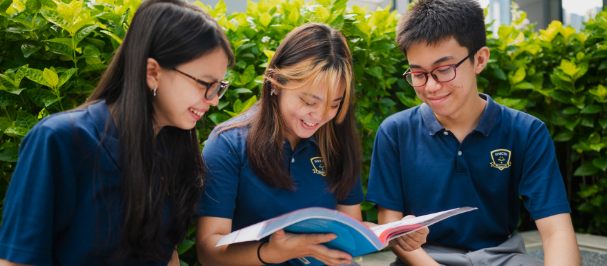 As an international school, Invictus has an inherently diverse student pool. Students are able to learn and work with peers from a wide range of backgrounds.
This exposure can equip students with the soft skills needed to connect with and understand people from different cultures. Students learn to communicate and collaborate together, and hopefully even create synergy out of these differences. Learning to be open to ideas and tapping on everyone's strengths is increasingly essential for success in the working world.
Let Students Experiment
Popular around the globe, FabLab programmes seek to empower future generations to create and develop tomorrow's technology.
Invictus International School recently launched a
FabLab collaboration
in Singapore. This means that our students will be able to access their tools, knowledge, and funding to innovate and do digital fabrications. Students are thus encouraged to tap into their creativity and problem-solving abilities to invent and advance technologies that can benefit the communities around them.
Learn 21st Century Competencies at Invictus International School Singapore
At Invictus International School Singapore, we encourage our students to take
ownership of their learning
and develop 21st Century Competencies.
Our programmes are designed to help students thrive and be imaginative, innovative, and inspired. They are also engaged in our international community of learners who celebrate a 'can do' culture and challenge all forms of prejudice.
If you want to learn more about how your child can benefit from a modern 21st Century curriculum,
book a school tour
with us today!