Home
> Curriculum > Academic
Academic
At Invictus International School, we offer curricula designed to nurture the growth of every student.




Learning Journey in Invictus International School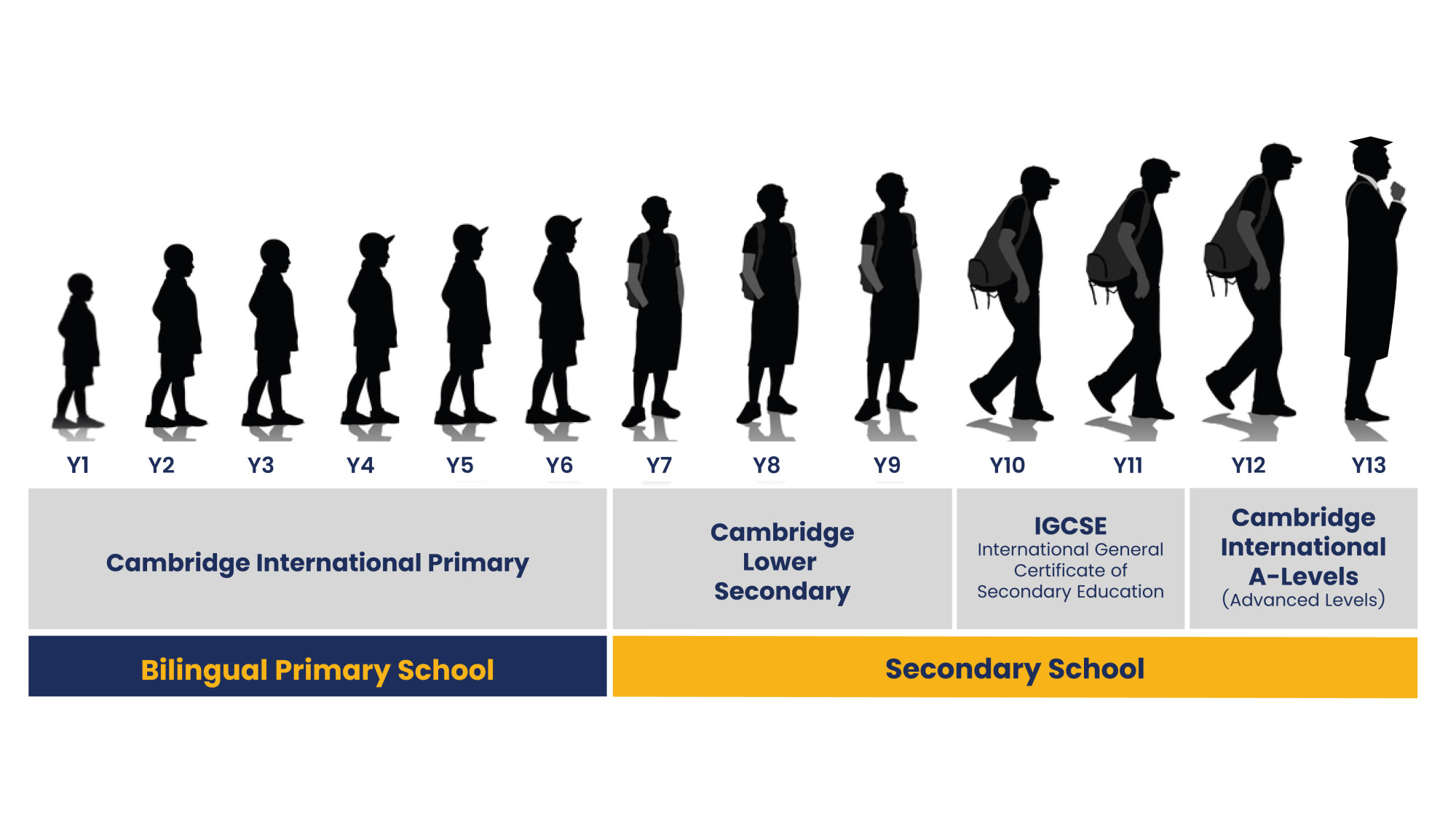 Bilingual Primary School

Cambridge Primary


Secondary School

Cambridge Lower Secondary & IGCSE

Cambridge A-Levels


The Invictus Chinese-English Bilingual Programme is offered to primary school students from Years 1-6 at the Centrium campus. It is designed for both native and non-native Chinese students. Our bilingual programme is built on the strong foundations of the Cambridge Primary curriculum and the Cambridge checkpoint assessment.

Find out more


Invictus International School offers a rigorous and internationally-recognised secondary school curriculum at our Centrium campus. Students receive a holistic education delivered by our skilled educators as they are equipped with subject knowledge, personal traits and international perspectives that set them up for success as they mature into young adults in our evolving world.

Find out more

The Cambridge International A-Level qualification enables students to apply to most universities globally and universities grant admissions based on the grades achieved. It is conferred as part of the General Certificate of Education in the United Kingdom. Invictus offers a selection of A-Level subjects based on the demand of each cohort.

Find out more
Course Information
For more detailed information on specific courses, subjects taught and entry requirements please click
here.