Home
> About Us > Principal's Welcome 
Principal's Welcome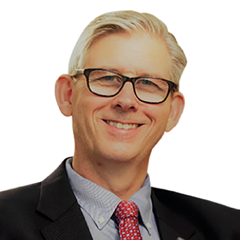 It is with great pride, to be the Founding Principal of Invictus Secondary School in Singapore.
Starting a new school provides an incredibly exciting opportunity to bring the best educational practice to a school from its very inception. These ideas based on recent research, reflect an important shift in education that puts the focus on what children learn, rather than what children are taught. It puts the focus on individualised learning.
Here at Invictus, we recognise that all students learn at a different pace, with different styles and different needs. We believe children should be challenged in an environment where learning is joyful and irresistible. They should learn respect and equality, understand the importance of caring for others and their environment by example and through authentic learning experiences, and they should become entrepreneurs of their own future, with the skills to adapt to a rapidly and exponentially changing world.
We offer an all-through academic programme that begins in Year 1 and concludes with the Cambridge Advanced Levels in Year 13. Beyond academics, we remain mindful of the whole child, emphasising holistic values that are modelled through the day, every day.
We are "Invictus", from the Latin for "unconquerable", where we prepare children to be victorious, no matter what path they choose.
I warmly invite you to come and visit us and discover first-hand, why we are different and why we are so proud of our professional learning community.
Warm regards
Dr Nicholas Duggan