Home
> Curriculum > Academic
Our Course Offerings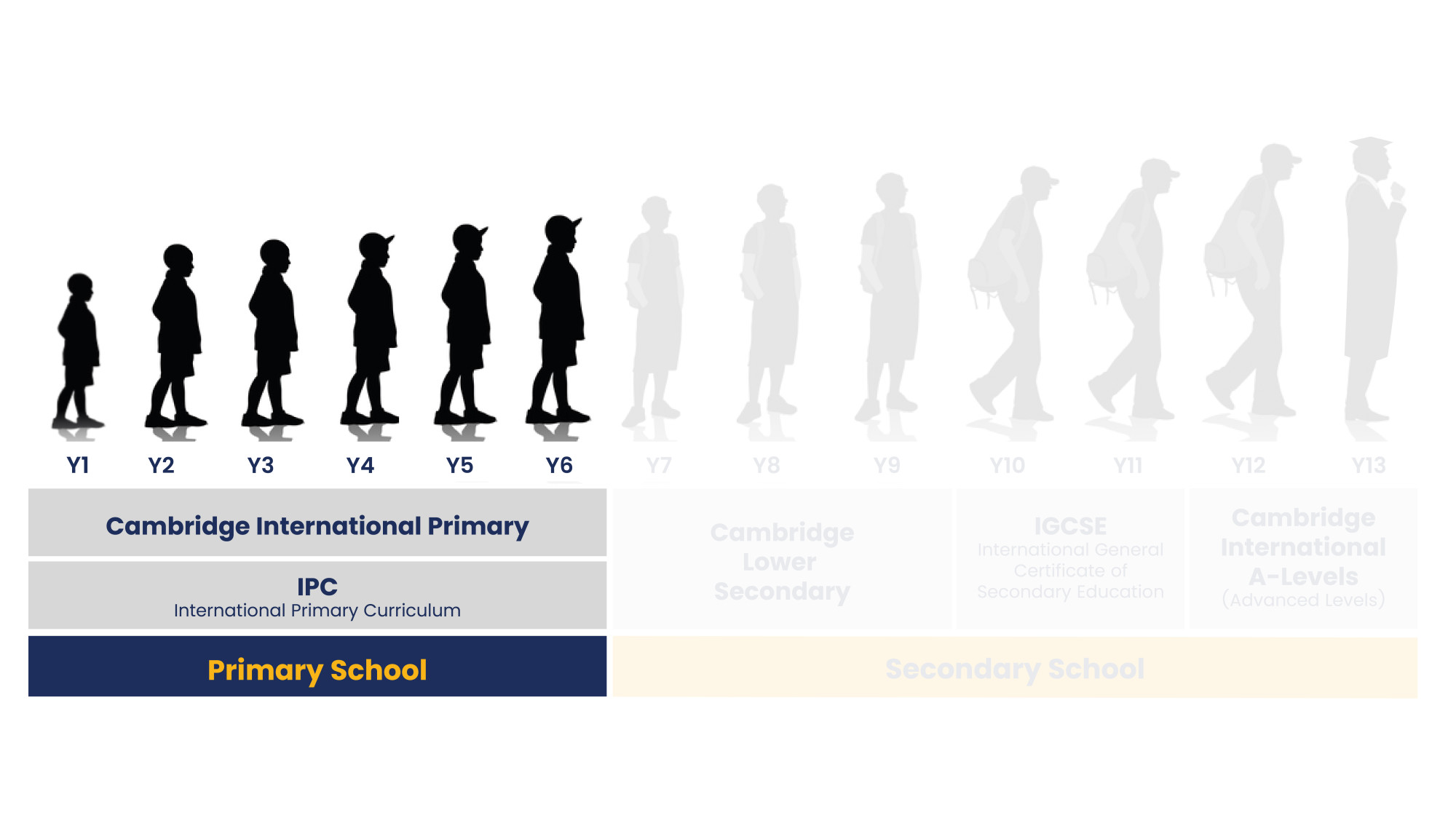 Invictus International School Dempsey offers full-time courses (Grade 1, 2, 3, 4, 5 and 6) with a maximum teacher to student ratio of 1:25. Courses are taught over ten months, from August to June.
At Invictus, we utilize the International Primary Curriculum (IPC). Developed to cultivate international mindedness and personal learning, the IPC is comprehensive and establishes a straightforward process of learning, with specific learning goals for every subject.
International Primary Curriculum (IPC) - Milepost 1 to 3
| | | | |
| --- | --- | --- | --- |
| SCIENCE | HISTORY | CREATIVE ARTS | GEOGRAPHY |

PHYSICAL EDUCATION

SOCIAL STUDIES

INFORMATION &
COMMUNICATION
TECHNOLOGY
In addition, the school complements IPC with rigorous Mathematics, English and Mandarin courses. (Please kindly click below to view samples of our curriculum)
Assessment of Learning
Formative and continuous assessment will be used for the examination and assessment of your child's learning and understanding of the curriculum at Invictus School. Results will be informed by a combination of:
Formal knowledge test
Teacher observations
The assessment written and other project work
In addition to this ongoing relationship, there will be two opportunities each academic year for parent / teacher / student conferences to discuss progress and set targets for learning.
Cambridge International Primary
The Cambridge Primary Curriculum is founded on the values of the University of Cambridge and the best practice in schools. Each framework for English, Mathematics, and Science is designed to engage learners in an active and creative learning journey while providing a comprehensive set of progressive learning objectives. The objectives detail what the learner should know or what they should be able to do in each year of primary education. The curriculum provides a structure for teaching and learning and a reference against which learners' ability and understanding can be checked. The Cambridge Primary Curriculum promotes an inquiry-based approach to learning to develop thinking skills and encourage intellectual engagement.

Invictus Dempsey will offer Year 1 Cambridge International Primary begining AY2022-2023.

Course Information
For more detailed information on specific courses, subjects taught and entry requirements please click
here.